Il team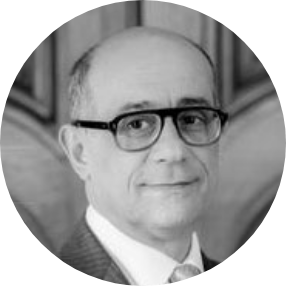 Guy Cohen
Guy Cohen, Banquier d'affaires-Senior Investment banker started his career in finance at Global Securities in New York in 1984 and greatly contributed to make the firm a leader in the small cap space. Until 1996, he presided over 400 brokers, traders, and investment bankers. He later founded Spelman Research an economics and equity research firm supplying independent research to financial institutions and hedge funds. In 2005, he moved back to Paris to continue to advise select European SMEs on mergers and acquisitions and other strategic and financial transactions. With more than 35 years' experience, Guy has an unparalleled expertise and global reach. He was educated in France and in Israel where he received an MBA degree from Hebrew University.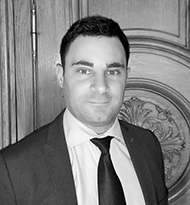 ALESSANDRO VERNISI
Alessandro Vernisi lavora in NFinance dal 2018. È nato a Cremona nel 1983. Si è laureato in Management presso l'Università di Pisa e specializzato in International Finance presso la LSE London. Ha maturato 8 anni di esperienza nel settore del Corporate Finance, acquisendo expertise nei settori packaging, fashion ed automazione. Si occupa di operazioni di M&A, riorganizzazioni societarie e ristrutturazione del debito. Oltre alla gestione del processo ed alla negoziazione, si occupa di business planning, valutazioni aziendali ed IBR. Prima di entrare in NFINANCE ha lavorato in PWC Advisory . Nelle precedenti esperienze ha seguito operazioni di restructuring (concordati preventivi, accordi di ristrutturazione del debito , operazioni di M&A e debt capital market ( strutturazione di minibond e syndicated loans).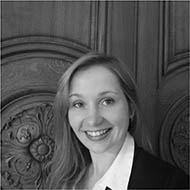 FRANSCESCA DI NAPOLI
Franscesca Di Napoli è Director Nfinance Italia, dove lavora dal 2016. È nata a Milano e si è laureata in Economia e Gestione delle Imprese Internazionali all'Università Bocconi di Milano. Ha maturato oltre 15 anni di esperienza nel settore Corporate Finance in importanti istituzioni finanziarie, occupandosi di operazioni di M&A (sia domestiche che cross-border), riorganizzazioni societarie e ristrutturazione del debito (anche nell'ambito di procedure di composizione della crisi di impresa) per conto di aziende e fondi di private equity in diversi settori quali healthcare, industriale-manifatturiero, trasporti e logistica, lusso e utility. Prima di entrare in NFinance ha lavorato per 8 anni in Capitalink. Tra il 2002 e il 2004 è stata business specialist , occupandosi di investor relations, pianificazione strategica e attività di Corporate Finance. Ha lavorato in JP Morgan per oltre due anni come analista in operazioni di M&A e capital markets.